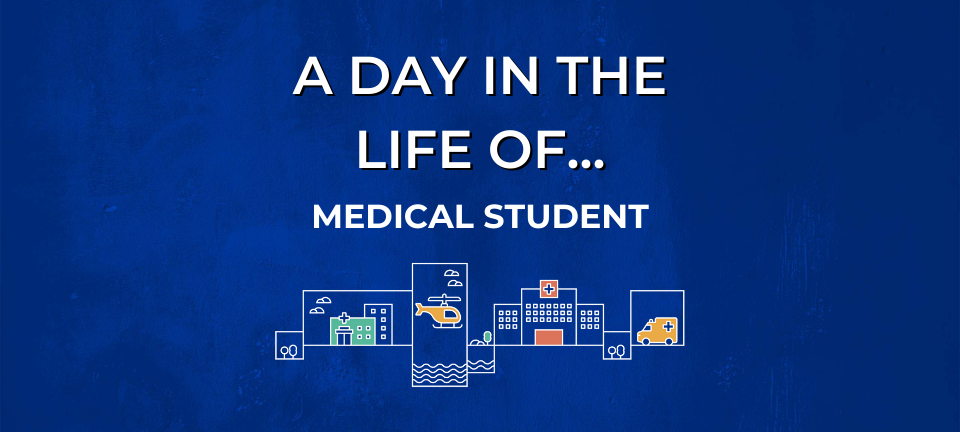 09 Feb 2022
Meet Kieran, a Medical Student. We had the pleasure of sitting with Kieran and learnt more about his career and his experience in working with the NHS.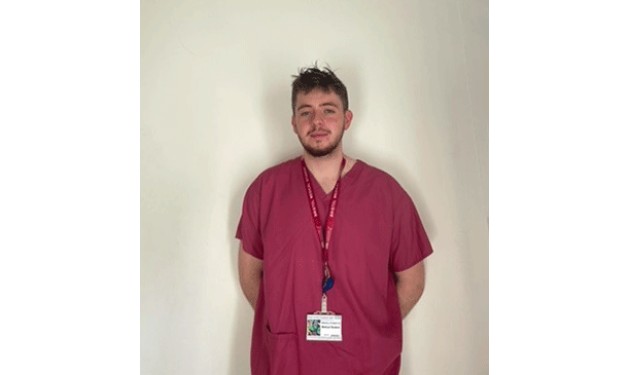 My desire to do medicine stemmed from an early age after I had an operation on my arm to fix a rugby injury. I was amazed how a problem was able to be solved mechanically with metal to fix my broken bones. I fully acknowledged that medicine would be a difficult route, but it is the drive to success to achieve the best outcomes for patients which makes it rewarding. Not only does medicine enable me to take my scientific passion beyond the classroom but perhaps more importantly, it allows me to utilise my skills in a meaningful way.
I am in the clinical years now and often start the day by seeing patients on the ward round. This is when we review them over the last 24 hours to identify any change or if any intervention is required by the medical team. We might have some teaching around lunchtime which is orientated around the specialism we are studying e.g. some orthopaedic hand teaching session about how to examine the upper limb. After lunch, we are welcome to observe in the orthopaedic outpatient clinic where patients come to get additional X-rays and talk to a specialist about their fracture healing and any treatments they might need. This can include complex physiotherapy or removal of plaster casts etc.
I love the variety that this job brings; no two days are the same! Sometimes I will be down in Accidents and Emergency (A&E) seeing the take (the patients that have been admitted to hospital recently) which is very fast paced and gives me an adrenaline rush. Another time I will be in the cardiac catheterisation lab watching cardiologists deploy intricate stents in patients' coronary arteries to allow them to open again and enable oxygen to return to the heart muscle. These procedures require more focus and concentration so the whole atmosphere and mood changes to ensure everyone's minds are on that individual patient.
I think some of the most challenging aspects in medicine centre around stress. The job can be emotionally draining and requires a lot of you. It is very easy to keep going and always help and never allow time for yourself. I think one of the biggest challenges is knowing when to stop to avoid burnout and do things like sports or hobbies that allow you to unwind and do things outside medicine. I find socialising and playing football with non-medics allows me to engage in something that's non-medical related and have a break from the clinical environment.
I always wanted a career that was fast paced and ever changing. I love the fact that medicine is at the forefront of science and is such a research driven career. We take old traditional methods and challenge them to see how we can improve our practice to ultimately lead to better outcomes for the patients and be a leader in 21st century medicine. I really liked science at school and thought this was a great way to put it to good use and help our ever-growing population.
I would really like to intercalate in cardiovascular medicine next year which means that I would take a year out of my studies to obtain an extra degree that would further aid me later in my career to support my application to speciality training. I would really like this opportunity as I enjoy research and pushing the boundaries to see what we can explore and develop better techniques in our practice. The study of the heart is something that I am really interested in at the moment.
My advice for anyone who wants to study medicine is to go for it. Medicine is a thoroughly enjoyable career and one that takes so much from you but gives a whole lot back at the same time. There really is no other career like it. Explore your options, get involved in any way you can whether that be through work experience (in person or virtual) or volunteering at a local hospital or nursing home. These are all great methods to support your application in getting into medical school. Good luck!