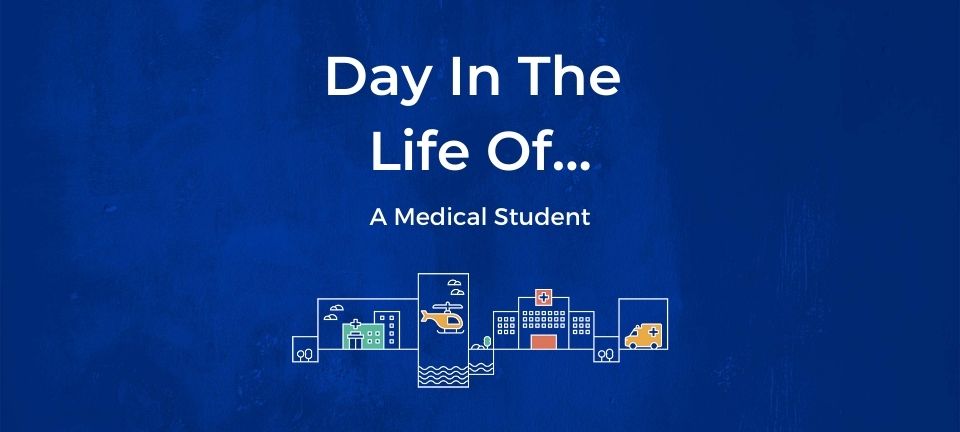 23 Sep 2021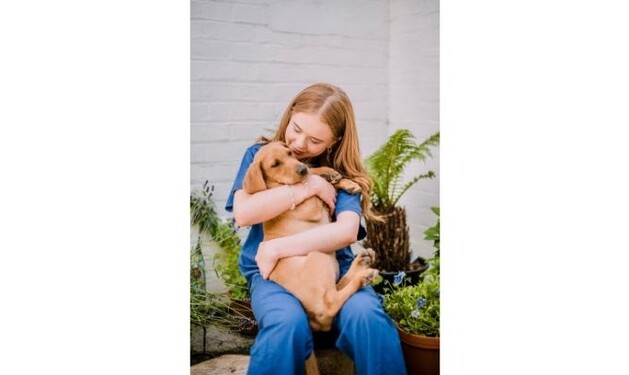 Tori in her scrubs cuddling her dog
Learning life support and first aid skills at St John Ambulance in secondary school definitely sparked an interest for me in a hands-on practical career, and working with children through summer camps, work experience and nannying gave me a strong desire to work in paediatrics in the future.
Nevertheless, it wasn't until half way through medical school that I began to feel assured I had chosen the right career path.
Early on, sitting in lecture theatres, learning anatomy from cadavers and trying to get my head around complex physiology - I would often doubt that I had picked the right university course. However, once we entered into the clinical phases of the course, spending our days in hospital assisting doctors and learning from other team members, I knew I had made the right decision.
One of my favourite aspects of the occupation is that there is no such thing as a "typical day". Going to work and not being sure what will happen means you're constantly excited and engaged. Mornings will usually start with the ward staff gathered around a large board of patient information. This allows a chance to prioritise jobs and gets everyone on the same page and up to speed. Having a good idea of which patients might be ready for discharge, and which patients are being considered for escalation requires input from everyone involved in their care - this team and collaborative effort is a recurring theme in medicine and another highlight of the job.
Notes are reviewed, patients are spoken to and examined, management plans are discussed, investigations are planned and results are analysed. No doubt this will all be interrupted by multiple emergencies and priorities that arise throughout the day! After all, it wouldn't be an exciting hospital day without a lot of buzzers simultaneously going off, and your attention being required in multiple places at once.
Being a doctor opens a lot of doors. I'd love to travel with the job. Taking a year or two working as a doctor in Australia is high on my priority list - you've got to make the most of doing a job that is needed absolutely everywhere across the globe!
I'm also hoping to be a Clinical Teaching Fellow and get involved in teaching medical students. Having had great experiences in medical school undertaking educational roles, it is definitely something I'd like to take further as I thoroughly enjoy it. There's much more to being a doctor than just working on the wards and the opportunities offered are abundant.
However, medicine doesn't come without its fair share (or more) of hurdles. A big challenge is managing your work-life balance. The job is very demanding of your time and of your energy (both emotional and physical). It can all too easily feel like you're balancing a million plates at once, spreading yourself thinly and hence, unable to achieve your best in any one area.
The best thing you can do is to learn to cope with the feelings of stress and pressure early on. Practice mindfulness, learn more about breathing exercises, talk to friends, practice recognising signs and feelings of stress/anxiety, know when to take time out. The earlier you can conquer this and the more you can invest in yourself - the smoother your journey into medicine and future career will likely be. This is far more important than memorising every page in any textbook!
Your "time out" will be different and personal for each individual, but find what works for you. For me it's a trip to the climbing wall with friends, a stop off for my favourite foodie items and a walk in the fresh air with a good comedy podcast.
A career in medicine is stressful, it is hard, and you will feel like quitting multiple times, over and over again! But it will also be incredible, it will be worth all the hours and all the tears, and it will give you the most fulfilling feeling that nothing else can.